First of all - I totally tested last week. *giggle* I was just good about not posting it on here. I got a positive test last Tuesday, the 19th. I was 6dp5dt. I then got a beautiful 'pregnant' on a digital test on Saturday morning.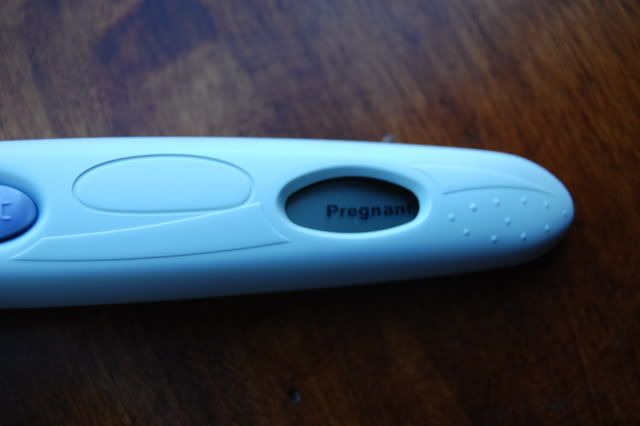 So I knew I was pregnant. Then the symptoms started and I just KNEW that it was going to work this time! I've had heartburn every day, after everything I eat or drink, since 4dpt. I've had the crampy/stretchy uterus and the bloating too. And now I have the only kind of morning sickness I ever get, and that's "nothing sounds good so I dont want to eat but I have to make myself eat SOMETHING".
My beta came back at 1178! So really we could have one in there or two! I go back for a redraw on Friday morning to make sure my numbers are rising appropriately, and then depending on that number I may or may not have another beta on Monday. Then I will have my first ultrasound 10 days from my last beta. M&B will be flying in for the ultrasound. We'll all find out if there is one or two babies growing in there! :)
So there's the exciting news! I'm so excited to finally get to experience this surrogate pregnancy and to share it with all of you. I will post baby development updates, belly pictures, and of course my cravings/aversions/feelings/symptoms/etc.
CONGRATS M & B! :)